Looking for places to donate clothing for the needy? Are you ready to clean out your closet?  Do you have a lot of clothes that you are no longer wearing?  Are you ready to revamp your wardrobe?  While you are cleaning, you are probably wondering where to donate your clothes, instead of throwing them into the trash.
The Business Management students of Western Technical College have hosted Suits for Success over five years to provide college students and the community with gently used business or casual clothing for job interviews and the workforce.  This is an excellent opportunity to help students who need clothing before and after graduation.  When you donate clothes, you are not only helping students look professional for interviews, but also empowering them to get the job.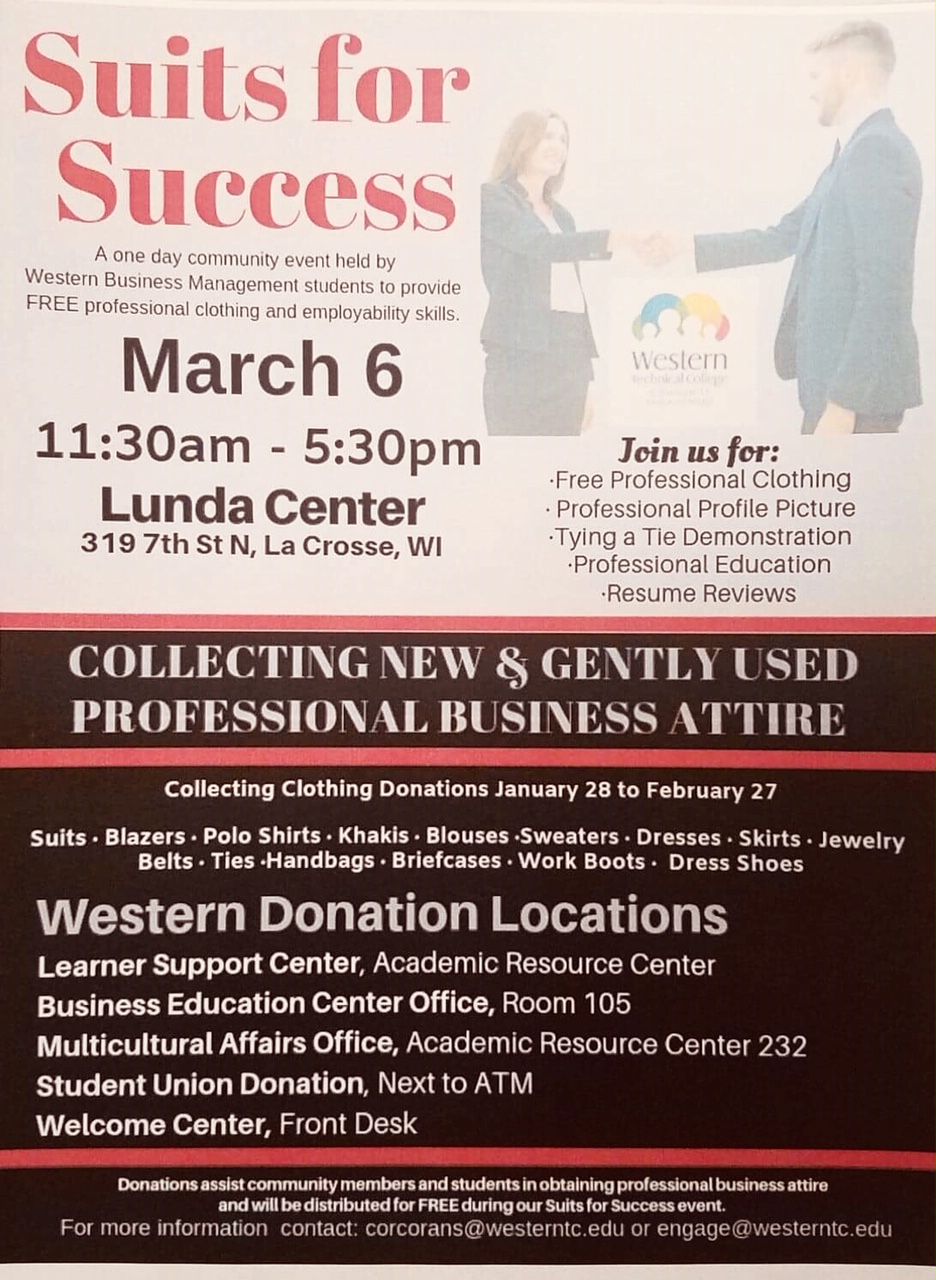 Although you do not want your old clothes, it's almost certain that someone less fortunate will.  There are several people in need of gently used clothing, such as suits, shirts, pants, blouses, ties, coats, blazers, shoes, and accessories.  Donating to Suits for Success will help the needy.  Look no further for places to donate clothing for the needy!
https://www.news8000.com/news/suits-for-success-event-collecting-new-gently-used-professional-clothing-for-job-seekers/705992805
http://westernmarketingprogram.com/suits-for-success-event-success-2019/